First Break Clubs – Our first break games have been a huge success and we are excited they will continue in term two. Each club has something
different to offer. It is an opportu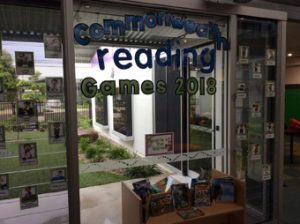 nity for staff and students of different year levels come together to engage in a common interest.
Commonwealth Reading Games – Term two will kick off with our MacKillop Commonwealth Reading Games where each time students borrow a library book they will earn a house point. At the end of week two, we will tally the points and announce the winning house team as our Reading Champions. The library will be decorated in the house team colours in recognition of their efforts.