When is my child eligible for Prep?
| Birth date | Eligible for Prep Year in |
| --- | --- |
| Child born 1 July 2014 to 30 June 2015 | 2020 |
| Child born 1 July 2015 to 30 June 2016 | 2021 |
| Child born 1 July 2016 to 30 June 2017 | 2022 |
| Child born 1 July 2017 to 30 June 2018 | 2023 |
| Child born 1 July 2018 to 30 June 2019 | 2024 |
| Child born 1 July 2019 to 30 June 2020 | 2025 |
| Child born 1 July 2020 to 30 June 2021 | 2026 |
Early entry to Prep
An amendment to the Education Act has allowed for the possibility of early entry for some students who will turn five by July 31st in the year they are in Prep, however that entry is conditional on the Principal also being satisfied that they are ready for schooling in terms of:
aptitude and ability; and
social and emotional competence; and
physical development; and
level of knowledge and understanding.
This is not a mandatory change for all children born in July and it is certainly not compulsory to send your child to Prep if he or she turns five during July.
Delayed entry to Prep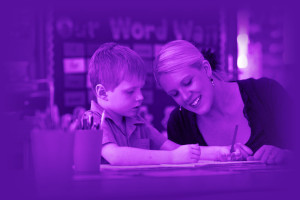 Delayed entry to Prep is an option which may be considered in specific circumstances and where it is in a child's best educational interests.
Parents may delay their child's entry to Prep (and subsequently Year 1) if they feel that the child is not ready to start school. For example, the child is not ready to cope with the social and emotional demands of schooling, or has delayed development.
No formal documentation or approval is required for delayed entry to Prep. If you have questions or concerns about your child's readiness for Prep you can speak with your child's Kindergarten teacher or the Principal of the school where you plan to enrol your child for Prep.