Principal: Luke Reed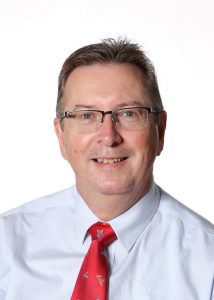 Luke Reed was appointed as Principal to lead the foundation phase of MacKillop Catholic College. Luke comes to College after two years engaged as a Senior Education Officer with Cairns Catholic Education Services' Identity and Mission Team. Prior to that, he was Principal of Mount St Bernard College (MSB), Herberton. In addition, Luke has undertaken a variety of leadership roles in schools and communities in the Archdiocese of Brisbane.
Luke is passionate about Catholic Education and its capacity to offer individuals, families and communities an explicitly spiritual context in which to form young people so they might grow into the people 'God created them to be'. He is committed to education and the key role it plays in enabling young people to expand the field of their potential so as to lay a platform that opens up opportunities for them in creating futures of value and worth.
With extensive foundational studies in the fields of Theology and Philosophy, Luke holds formal qualifications in Education and Counselling: MEd (Research) [ACU]; BEd (Post Grad: Sec) [ACU]; BCouns [UNE].
Luke and his wife Leanne, with their four school-aged children, are members of the Cairns Northern Beaches Catholic Parish.
Deputy Principal – Head of Primary:
Michelle Reynolds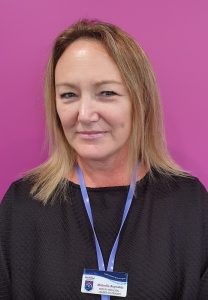 Michelle Reynolds is MacKillop's Deputy Principal – Head of Primary. With over 25 years in Education, Michelle has held many different teaching and leadership positions in a wide variety of school settings, both in primary and international P-12 schools.
Michelle comes to MacKillop from her position as Head of Campus at the Australian International School in Indonesia and prior to this, was Head of Junior Primary at The Ela Murray International School in PNG. Michelle also lead the Australian International School in remote Balikpapan, Borneo.
She has teaching and leading experience in South Africa, United Kingdom, and extensively in New Zealand and Australia.
Driven to empower and support teachers and build positive relationships with students and families, Michelle is passionate about ensuring a dynamic, engaging and collaborative educational environment at MacKillop.
Michelle has a Bachelor of Teaching (Monash University), a Higher Diploma of Teaching (Auckland University), a Masters in Student Wellbeing (Melbourne University) and is currently completing her Doctorate in Education (Instructional Leadership) with Wilkes University in the USA.
Michelle and her husband Craig, with their daughter Isabelle, are enjoying living in the beautiful Far North Queensland.
Assistant Principal – Religious Education:
Lyndal Rick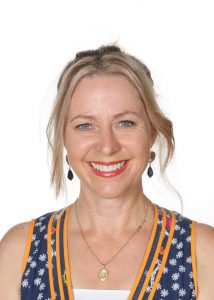 Mrs Lyndal Rick is MacKillop Catholic College's Assistant Principal – Religious Education. In addition she leads the Learning and Teaching team at MacKillop. Lyndal is committed to working collaboratively to provide learning environments which promote well-being and equip students with the capacity to engage in life-long learning in a supportive, Catholic context.
Lyndal's professional career spans near on two decades in schools of the Diocese of Cairns where she has undertaken a variety of classroom teaching and education leadership roles. Most recently Lyndal has held the APRE, Curriculum Support Teacher and Learning Support Teacher roles at St Michael's School, Gordonvale.
Lyndal and her husband Gavin have three children. She is currently completing Masters of Education studies.
Our MacKillop Staff Teams