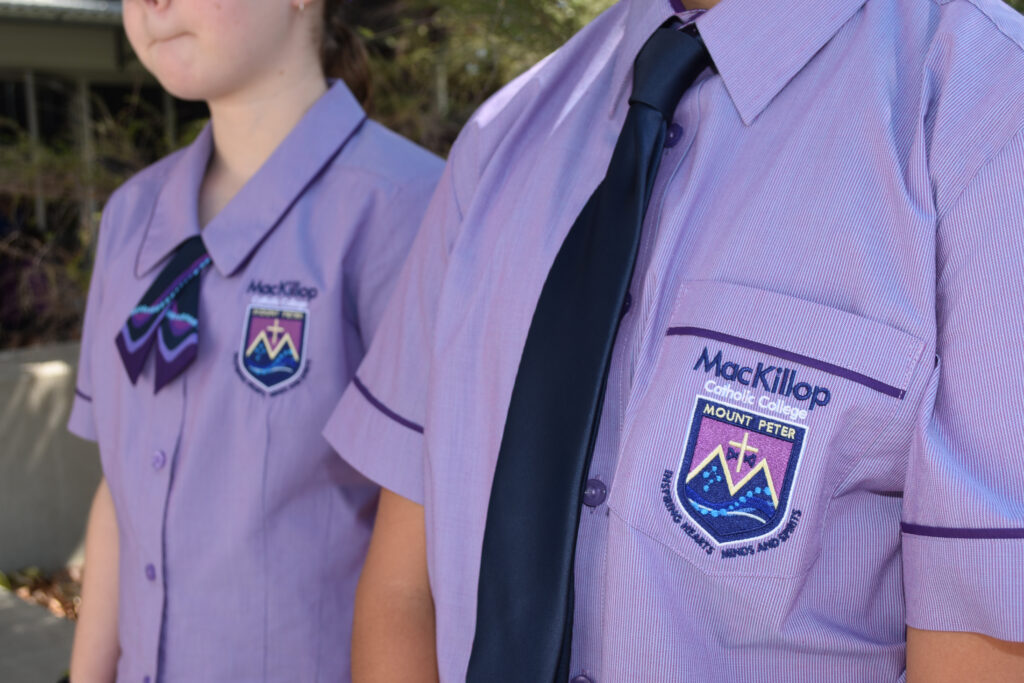 In the spirit of the vision and mission of our College community, we are committed to be partners with parents and families in pursuing the wellbeing, learning and character development of our students. College policies and procedures are directed towards the supporting of these goals. The social norms of the school are fundamental in establishing the environment in which these goals are pursued. The College's Uniform policy assists in creating a suitable educational environment at MacKillop.
The wearing of a school uniform is a tradition with a significant history in Australia generally, and within Catholic education in particular. It has a strong value as an outward symbol of the pursuit of a common purpose – Education. The wearers of a uniform are identified as members of a particular community; in our case as members of the MacKillop Catholic College community. The wearing of a common outfit promotes a shared sense of belonging and purpose.
MACKILLOP UNIFORM SHOP OPENING HOURS:
Monday 8am – 12:30pm
Tuesday – Closed
Wednesday 8am – 12:30pm
Thursday 2:30pm – 4pm
Friday – Closed
No bookings are necessary. Uniforms can also be purchased at any time on Flexischools, see www.flexischools.com.au for details and select MacKillop Catholic College Mount Peter.
Roles and Responsibilities
Students: All students are responsible for wearing the MacKillop Catholic College uniform correctly and with pride. Students should maintain an appropriate standard of grooming throughout the day. All students are to wear their school hat throughout the year at break times and when participating in outdoor activities.
Parents/carers: All parents/carers are responsible for supporting the Uniform and Grooming Policy. Parents/carers are also responsible for the upkeep of their child/ren's uniform and for the repair or replacement of items. Parents are advised to label all items of their child/ren's school uniform including the school hat, to help with returning lost items to their owners.
Staff: Staff members are responsible for maintaining the Uniform and Grooming Policy by monitoring the standard of dress and grooming. Staff members assist students to understand and follow the Uniform policy.
2023 Uniform Shop Price List
Download the Uniform Guidelines