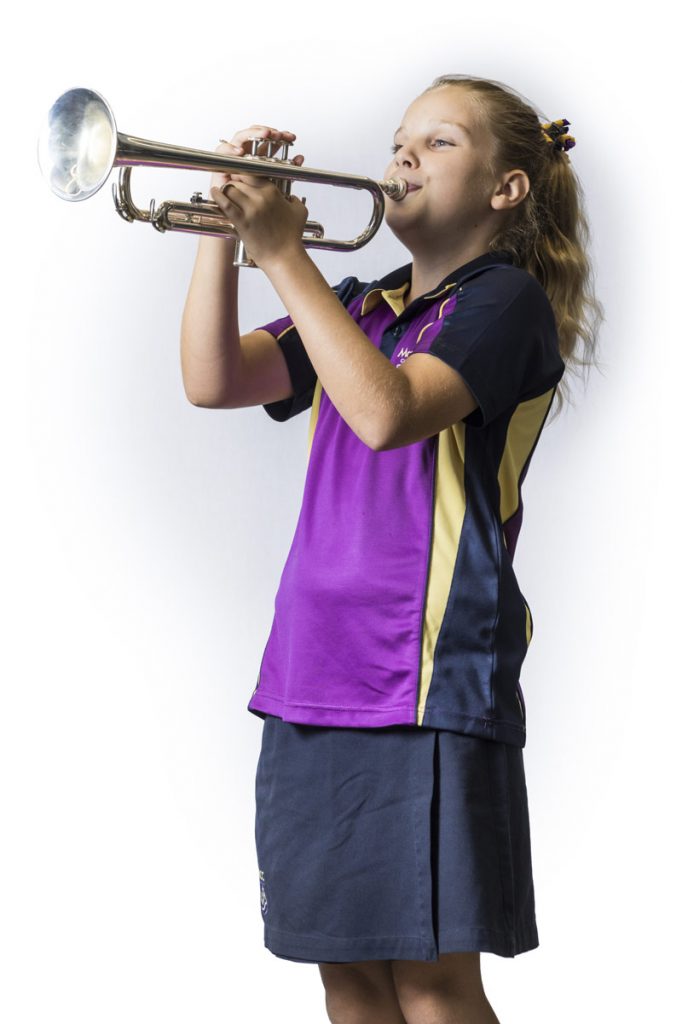 This opportunity provides weekly group lessons for brass, woodwind, percussion, strings, piano and vocal lessons.
To be eligible, students have to demonstrate that they have some musical ability. More importantly, they must possess the work habits and attitudes which are necessary to achieve success over the long period of practice required in order to develop expertise on their instrument.
*Yr 7 students already participate in the compulsory Yr7 Instrumental Program and do not need to sign up here*
Details:
Lessons are available to students from Yr 4-9
Lesson opportunities are capped at 2 per student based on availability. i.e. Voice and Trumpet, or Cello and Piano.
Lessons will be 45 minutes per week and are held throughout the school day by experienced specialist music tutors.
Lessons are arranged alongside the music tutors and classroom teachers to pick the most suitable time.
Lessons will be extremely well priced at a rate of $175 per term and will be charged to the school fees.
Lessons are offered for instruments from all instrumental families:
Woodwind: Flute, Clarinet, Bass Clarinet and Alto, Tenor and Baritone Saxophone
Brass: French Horn, Trumpet, Trombone, Baritone, Euphonium and Tuba
Percussion: Drum kit, tuned and untuned Percussion
Strings: Violin, Viola, Cello, Double Bass
Other: Voice, Piano/Keyboard.
*For Instrumental Lessons: personal preference is carefully considered for all interested students, however, each student will undertake specialised 'timbre' and 'play' testing which will indicate an instrument that will be the best choice and provide the most success.*
There are limited spots available and preference will be decided on a 'first in' basis.
Once enrolled, we rely on you to support your child in the sometimes difficult task of learning an instrument. You can help by providing your child with a practice time and place, ensuring practice happens regularly and effectively, listening to their latest piece and by providing plenty of verbal and moral support. These are all important aspects of helping your child progress to the best of their ability.
All students involved in group lessons are expected to be members of the related Extra-Curricular groups. i.e. Trumpet – Band, Voice – Choir.