As we count down to the final weeks of Term 4, it is timely that we jump straight into the learnings of this year and begin using these insights for ensuring we are planning a true 21st century experience for our students for 2021 and in the future.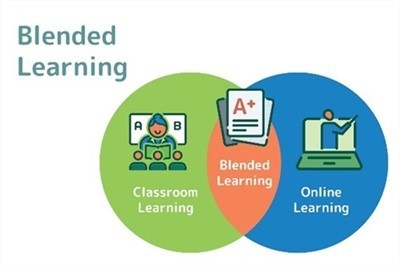 There is no doubt that schools here in the Far North have not had to deal with the lengthy demands and challenges of remote or @home learning like our southern relatives. During the time of our own COVID school/learning restrictions, our whole community was forced to pivot quickly into new ways of teaching, learning and communicating. Knowledge was gained, skills were developed and the potential for positive impact through a blended approach to teaching and learning is exciting. Blended Learning suits our MacKillop purpose-built environment and pedagogy. Already designed with the latest technology to utilise IT as a powerful tool for learning, MacKillop has the capacity to ensure our students are ready for the future they will live in and thrive.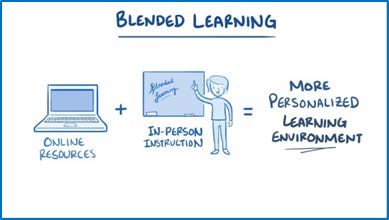 To this end, it makes perfect sense for MacKillop's Leadership and Teaching staff to be chosen to participate in essential research into the "Opportunities and Realities of Blended Learning". It also means, we will be inviting students in our Years 4 -7 to have their thoughts and opinions on blended learning heard. This research is being run as a collaborative project by Cairns CES and The University of Queensland. The project is intended to gain insight from the ideas and experiences of Principals, School Leaders, Teachers, and Students about the potential of combining the best of both face-to-face and remote digital learning into a more integrated Blended Learning approach.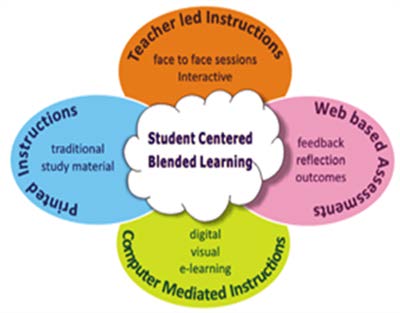 MacKillop Catholic College is eager to make sure our voices are heard in this very timely focus. The participation of our Year 4 to 7 students in this research project provides them with the opportunity to share their voice and ideas in the development of these guidelines. We will all participate in an anonymous online survey. The surveys will take approximately 10-15 minutes to complete, and we will provide support to any child who needs help to read the survey should they request it. The survey questions are designed to help our staff and students reflect on what it is like to learn with and without digital technologies.
Drawing from the information gathered, as well as from earlier work conducted by Cairns CES and from the existing research, the research team will create a set of preliminary guidelines for effectively implementing Blended Learning in diverse Prep-Year 12 contexts. We are excited that our MacKillop community can play a small part in establishing best practice when it comes to equipping our children with the knowledge and skills that will help them participate confidently and capably in the future.