At MacKillop Catholic College, we strive to keep education accessible for all our families.
School funding
Our Catholic Education enrolment documents articulate a broad openness to all who seek to share our values and objectives. However, we also operate in an economic environment that is shaped by government policy that insists upon financial co-responsibility by families who seek to educate their children in Catholic and independent schools. Practically, this means that while education for students in government schools is near on 100 per cent publicly funded, the public funding provided to non-government schools is less than this, and sometimes considerably so. Across Australia, Catholic school parents provide about 30 per cent of the funds required to operate their schools, the majority of this in the form of school fees. See more on Catholic school funding.
Nevertheless, we do not want school fees and financial matters to become a barrier that stops learning in its tracks. We want every family to know that belonging to the MacKillop community is characterised not by a transaction, but by a relationship.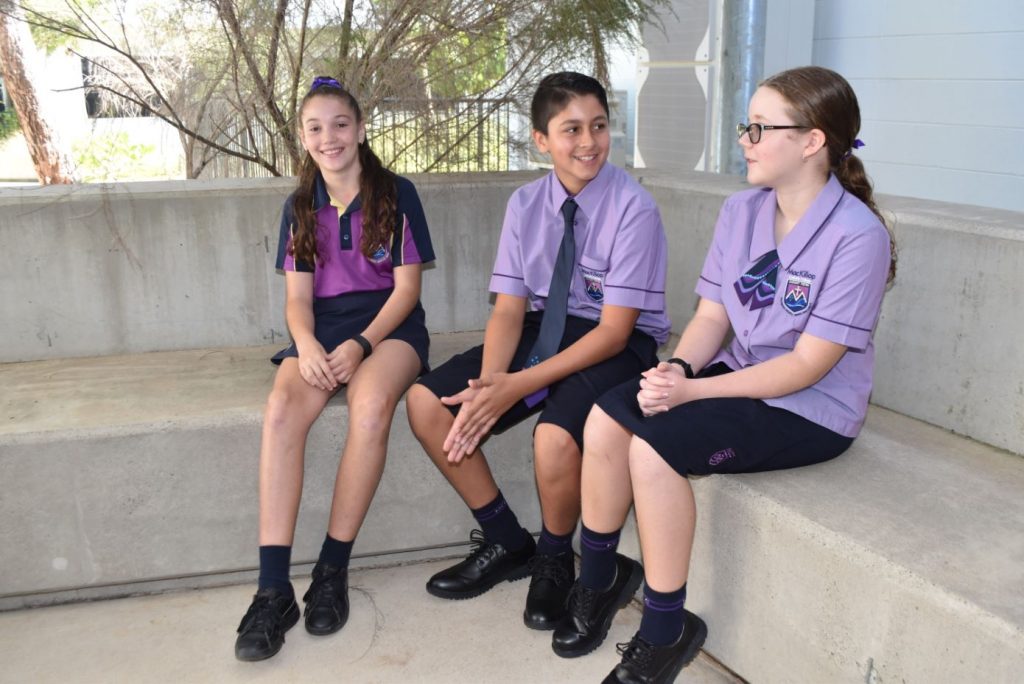 School fees
When we construct our fee schedules, we are mindful of our neighbouring Cairns city Catholic schools. Our 2020 Year 7 school fee schedule, for example, is set slightly less than other Catholic colleges, once 'bring your own device' is factored in (an upfront $1300-$1500). MacKillop's college-provided Microsoft Surface-Pro is built into the fee structure at $125 per term over three years. This is an example of one way we want to keep a MacKillop education accessible for our families.
Discounts and financial hardship
We understand that personal financial situations can change from time to time, both for the better and for the worse. We have confidential arrangements that can be put in place, tailored to personal financial circumstances, which allow families to contribute in a reasonable and affordable manner, ensuring their MacKillop education continues. We know that when the tide turns and financial circumstances improve, families will want to readjust arrangements accordingly. Please do not let school fees become a blocker; reach out for a personal conversation with me in the strictest confidence. There is more information on our website: MCC – Fees and Discounts.
Moving forward together
Our mission is to redraw the boundaries, knock down walls and build bridges to the future. Expanding our students' capacities – hearts, minds and spirits – we partner with families in calling forth the best from them. Together, let's be open to God's spirit which invites each one of us, and all of us together, towards light, freedom, strength and life.
Luke Reed