Term 4 has started with some amazing learning in our classrooms. I love it when children are so excited and proud to share what they are learning with me. We also have many students reaching their silver MacKillop Way awards; in fact, some students are now achieving their gold and platinum levels.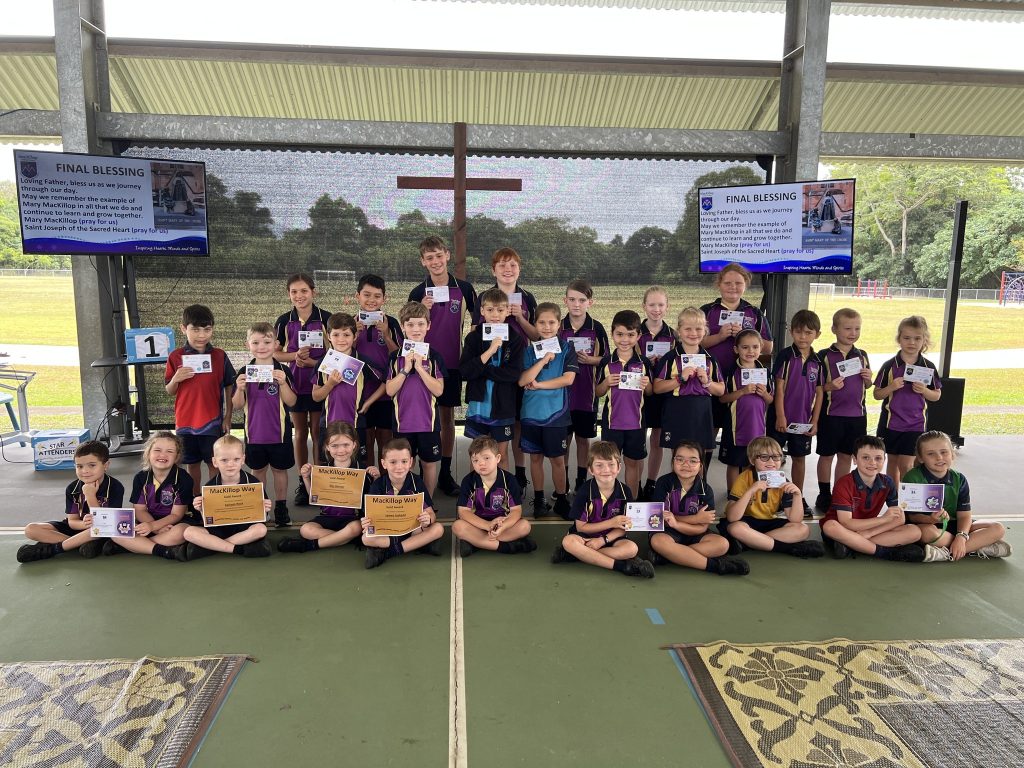 This term, we have several yearly culminating events. This week, we start our Prep 2023 transition sessions. Our new Preppies will spend 4 sessions each Wednesday in our classrooms, becoming familiar with the space and staff, and also start to make many new friends. The Prep parent information night is being held on Tuesday (26 October at 6pm).
Our Year 6 students are also attending many transition activities to help them prepare for Year 7 next year. Each Year 6 student will shadow a current Year 7 student for a day in Secondary; they also participate in a whole day in Secondary on Thursday, 17th November. Our Year 6 students will attend the end-of-year Academic Awards Ceremony on Friday 25th November and finish this day at Sugarworld with our Year 7's. They also celebrate their primary journey here at MacKillop at the Year 6 Milestone event on Monday, 28th November.
Our Year 5 students attended a Primary Leadership Day on the Wednesday, 12th October. On this day, they learned about the qualities of a leader, and details of their role as the Year 6 Primary Leaders of 2023. We have also started our 2023 House Leader process and Year 5 students are invited to complete an application form, due on Monday, 31st October. Shortlisted students will then present a speech to the Year 4 and 5 cohorts, and a voting and interview process will determine the House Leaders for 2023.