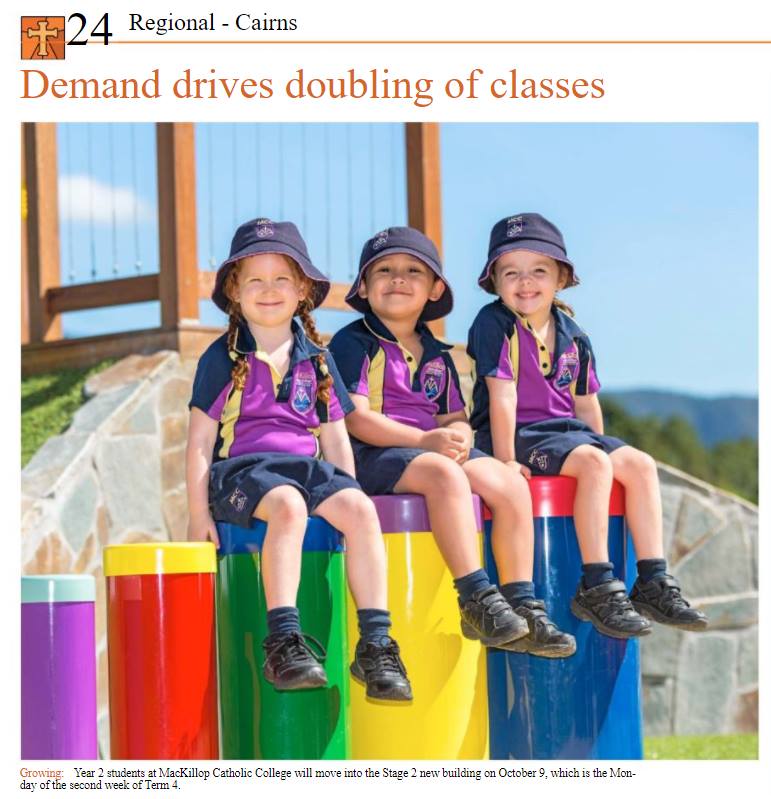 Currently (2017) we are at capacity in Years 2, 3 and 4. These additional eight learning spaces, library resource and teacher collaboration and planning space mean we are able to expand our offering for 2018. As reported in the final newsletter of Term 3, we will create an additional class in 2018 in each of Years 3, 4 and 5. This will mean next year we will offer two learning groups in each level from Prep through to Year 5.
Next Year, we will have about 20 places available each in Years 3, 4 and 5, as well as a small number of places in Year 2. Next year's Prep and Year 1 groups have a short wait-list. I am letting you know again of these plans first, because personal recommendation is the best form of advertising. Many families have already joined us these past 18 months because of the good word shared by our parents. I encourage you to share this news with friends and family who may be interested in considering joining us.
As a result of a new version of the on-line enrolment application facility, the back-office work to process enrolment applications is now significantly reduced. Consequently, from this point forward, we are able to offer a $0 enrolment application fee (for enrolments submitted on-line only). I'm sure this news will be well received by families wishing to join us at MCC.
Secondary commences with Year 7 in 2020
Concept design for the Secondary School learning experience has already commenced in earnest. Construction will commence at the end of next year, providing us the first stage of our secondary school, as well as additional learning spaces for our Primary sector. We anticipate significant increase in parking spaces (alleviating much current frustration) as well as substantial expansion of our student services and administration facilities in this Stage 3 build.
In the next few weeks, we will be calling for applications for enrolment for Year 7, 2020, via our on-line enrolment process. Students currently members of our MacKillop Catholic College community will not have to re-enrol, however, for planning purposes we will be seeking an indication of intention to continue onto to Secondary with us. More to come on that.